We can't thank Black Gate and John Oneill enough for publishing two of our favorite fiction pieces, an excerpt from The Sacred Band and the complete story Seven in Hell from Poets in Hell. We're honored by the reception these fictions have received…
sacredbander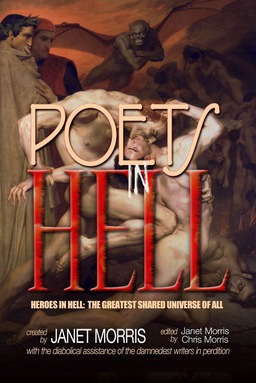 The most popular piece of fiction on the Black Gate blog last month was "Seven Against Hell" by Janet Morris and Chris Morris, an exclusive sample from their new anthology Poets in Hell.
Don't step off the podium just yet, Janet and Chris. I'm happy to report that the #2 fiction post in July was also from fantasy's power couple: an excerpt from heroic fantasy novel The Sacred Band by — who else? — Janet Morris and Chris Morris.
Third was perennial favorite "The Find," by Mark Rigney, Part II of The Tales of Gemen, which has been near the top of the charts every month since it was first published here nearly three years ago.
Michael Shea's tale of Lovecraftian horror, "Tsathoggua," which first appeared here last September, came in fourth.
View original post 293 more words